Went to see Moonrise Kingdom today! It was absolutely lovely :)
If you haven't heard of this movie, it's about a boy and a girl who run away together in the summer of 1965. It takes place on a fictional island off the coast of New England, and it was filmed on an island that's actually off the coast of my own hometown. In my opinion, it's one of the best movies of the summer. It's worth seeing again, and I will be in a few days! It's full of quirky moments and a crazy amount of cute-scenes between the two kids that starred in the movie. That, along with the cast of people such as Frances McDormand, Bill Murray, and Bruce Willis only added to the movie's success.
Pictured below are the two main characters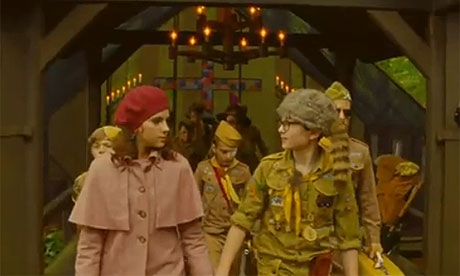 Anyways, it was playing at a local theater near my house, and this is the outfit that I went with to go to the matinee. Enjoy!